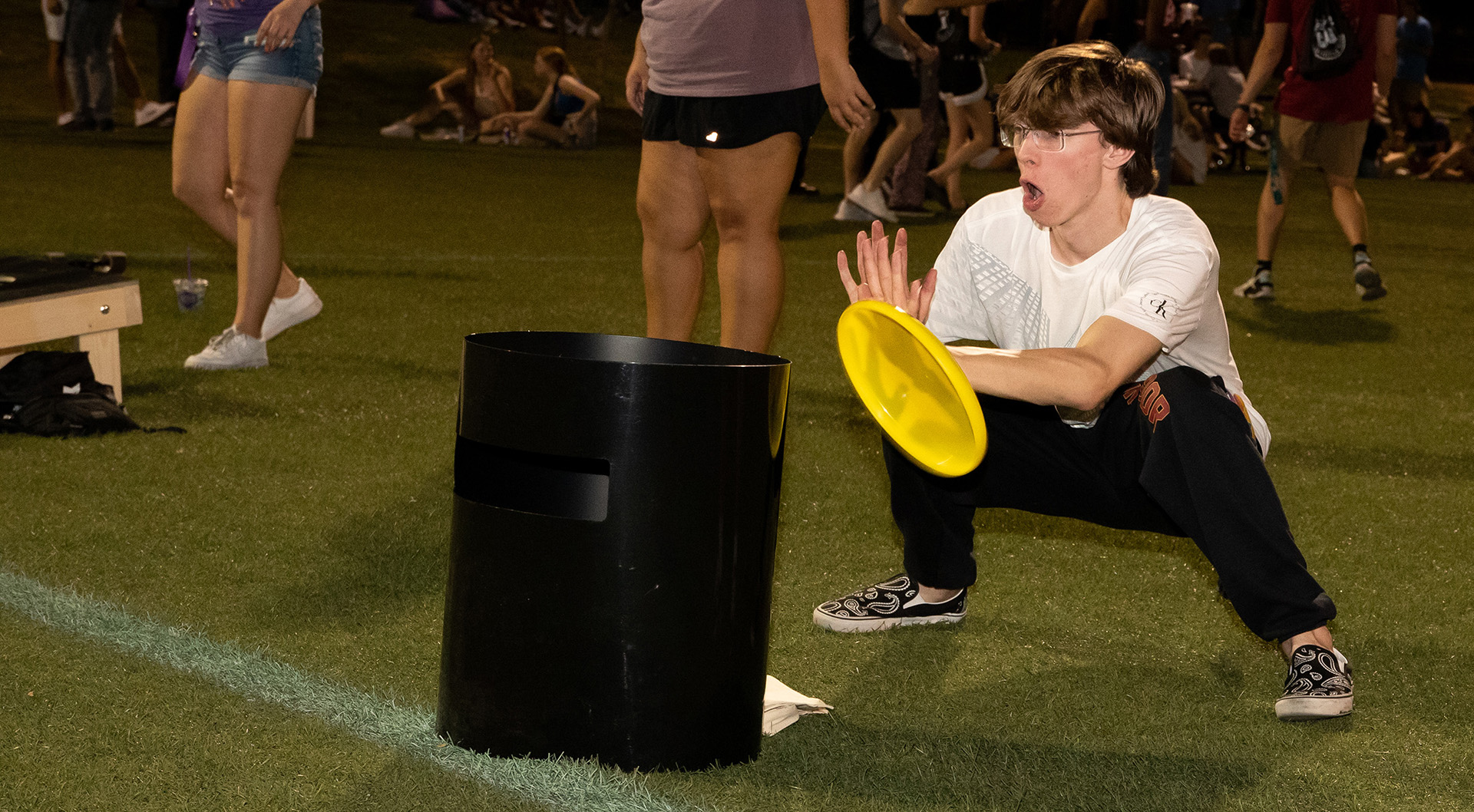 Students eat, shop and socialize on First Monday
Photos by Zachary BonDurant
Grand Canyon University's Prescott Field was lined with students eagerly waiting to come in and swipe, tap or scan their credit cards. Rows of student merchandise were in front of them, including homemade jewelry, second-hand clothes, recycled clothes, coffee, stickers and baked goods.
The Canyon Activities Board's First Monday, a market where students can organize and sell merchandise for other students, was a hit in its first year as part of Welcome Week.
"A lot of the things we do are, of course, for students, but it's fun to have our students do things for other students – they're the main focus and focus," the activities manager said. CAB students. Meghan Mellinger. "I hope this is a fun new welcoming week tradition."
A selection of skee-ball, cornhole and a dance video game created even more buzz alongside free food and refreshments available for event attendees.
For Josh TonneyThe first Monday was an opportunity to spread God's message.
Toney's clothing brand, Joshua 1, is adorned with graphic designs and scriptures.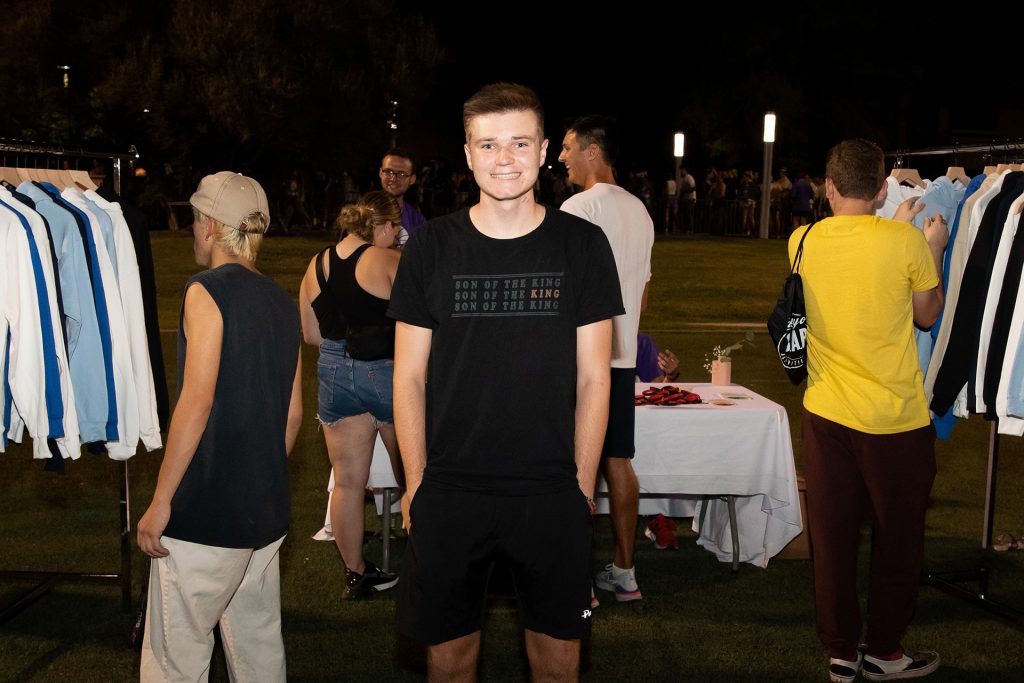 "It's really about being bold and being proud of it. It's a reminder to me and anyone who sees my clothes that I live for God," he said.
A graphic design combined with Matthew 17:20 — "Faith the size of a mustard seed can move mountains" — is one of many examples he uses to show the power of Scripture.
The bold statement does not go unnoticed by others – the mark is meant to raise questions for people who may not know God.
"So many people come in asking about it, and we end up having conversations," Toney said. "That's really what the Gospel is all about."
In the same way, Ryan Anger sought an outlet at First Monday to raise funds for a mission trip, the Alaska Mission for Christ, which revolves around 1 John 4:19: "We love because he has loved first."
Her bright orange tablecloth was covered with a variety of homemade cookies, including chocolate chip cookies, peanut butter and oatmeal raisins. The process turned her dorm room into a bakery.
"The cooking started on Friday and ended on Sunday evening," Anger said. "My roommates don't like the heat in the room with the oven on, but you gotta do what you gotta do."
It's worth it.
On last summer's mission trip, he traveled to Alaska with a group of contractors and renovated a youth camp. This year, he hopes to contribute to the renovation of the villages.
Toney and Anger were among dozens to draw the large crowd.
Mellinger was pleasantly surprised with the result, which set the tone for the rest of the week.
"CAB has other events throughout the hospitality week and this is just the first night," she said. "So we thought it would be a bit smaller than our other events throughout Welcome Week – but it looks like we have most of the campus here."
Contact editor Lydia P. Robles at 602-639-7665 or [email protected]
****
Related content:
GCU News: Welcome Crew puts the 'Woohoo!' at the arrival
GCU News: Start spreading the word: it's Welcome Week!
GCU News: Students open the door to fun dorm decor
GCU News: Campus comfort levels continue to rise
GCU News: Speedfriending had their interest in hello
GCU News: The preparation is bearing fruit with many happy returns