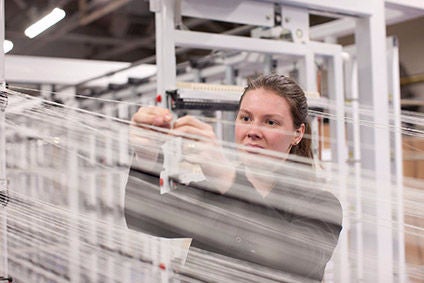 Rising energy prices: UK clothing makers forced to absorb costs
UKFT director Adam Mansell says the impact of rising energy prices has been felt in Britain's manufacturing sector for some time now and clothing makers are being forced to absorb increases in costs.
Household energy bills are expected to reach GBP 4,200 (USD 5,134) a year in January according to new figures energy consultancy Cornwall Insight from £3,582 in October and a price cap of £1,277 last October.
This is accompanied by a continued rise in wholesale prices and an expected change in the way the energy price cap is calculated.
Speaking to Just Style about the impact rising prices will have on the UK apparel sector, Mansell said: "Energy is a significant cost, particularly to the textiles sector, and we know that members have already seen their energy bills increase by more than 50%.
"Many companies, especially those that make non-apparel products, have been able to pass some of these costs down the supply chain. For clothing manufacturers, it is proving very difficult to pass the costs on to retailers or consumers and so they have had to bear the costs themselves.
"With skills shortages, the continued impact of the new trading relationship with Europe and now energy prices expected to continue to rise, manufacturers are facing a tough time."
But Mansell said he did not believe the rising cost of energy would hamper the UK garment industry's vision of local production, particularly as rising costs take hold. in the entire Europe.
He added: "The rising cost of energy means shipping costs remain high, so there is still an appetite for relocating manufacturing, especially as brands take a closer look. the environmental impact of their products".
Earlier this year, Euratex warned that the current energy crisis was having an impact on the competitiveness of the European textile and clothing industry.