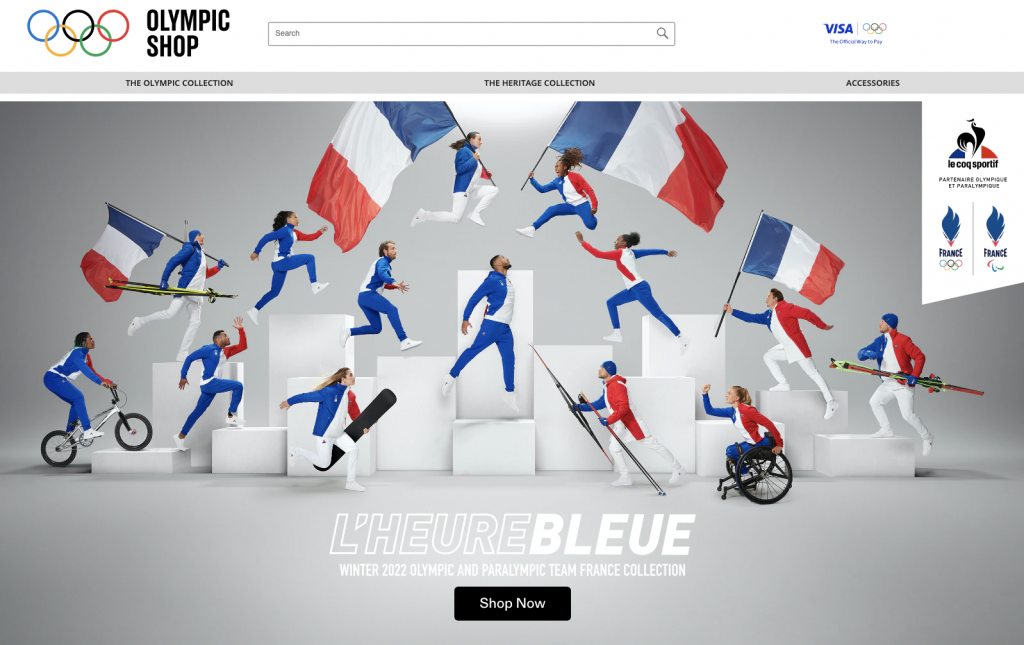 Fanatics and IOC partner on global online store
Fanatics and the International Olympic Committee (IOC) have announced a new partnership to launch its first global e-commerce platform and Olympic store to support the upcoming Paris Games in 2024, the Milano Cortina Games in 2026 and the LA Games in 2028.
"This is an exciting launch for us, as fans in a growing number of territories will be able to purchase official Olympic merchandising and connect with the magic of the Olympic Games ahead of each edition," commented Timo Lumme, Head of Television Services. and CIO marketing. director. "We look forward to collaborating on this new boutique with the Paris 2024, Milano Cortina 2026 and LA28 organizing committees to engage with a wider fan base and deliver collectibles and products that convey the values ​​of the Olympic movement in accordance with the IOC's worldwide license. strategy. "
The Olympic Store will feature the largest assortment of Olympic-branded products distributed through Fanatics' on-demand manufacturing model and connected supply chain, as part of three Olympic core licensing collections:
The Olympic and Paralympic Games collection pays homage to each upcoming Olympic and Paralympic Games and includes branded products including accessories, fan gear and clothing. Paris 2024 products are on sale, with the Milano Cortina 2026 and LA28 collections coming soon.
The Olympic Heritage Collection features products featuring art and design elements from previous editions of the Games, such as clothing, mascots and memorabilia.
The Olympic Collection targets a younger and active consumer with branded products available exclusively online and at the Olympic Museum Boutique in Lausanne, Switzerland, which includes toys and games, bags, stationery and gifts. sports equipments.
The collections are available in the United States, Mexico and Europe, including France, United Kingdom and Switzerland, and will expand further by summer 2022, with exclusive product launches until then. dated.
The Olympic Store complements the Olympic Store on Tmall, developed in collaboration with global Olympic and Paralympic partner Alibaba and which remains the official platform for Chinese consumers to purchase official Olympic and Paralympic products.
Photo courtesy of the IOC