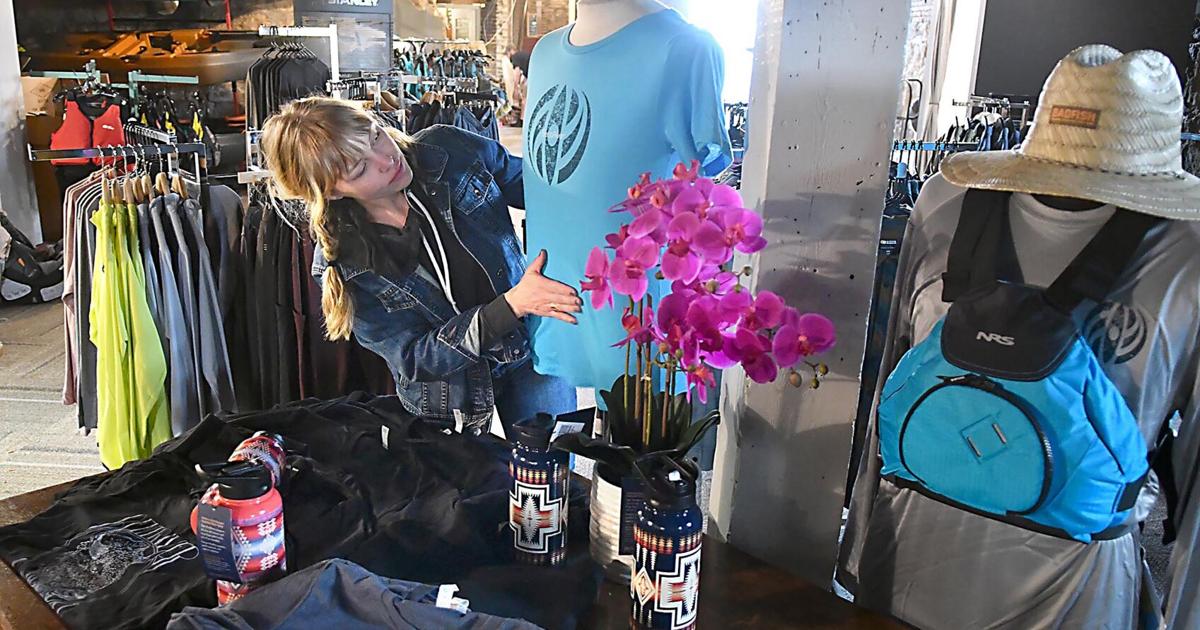 Bent River Adds Retail Store, Alpine Bistro | Local News
Bent River Outfitters has a new home – and they're growing both in the trips they offer, a revamped website to make bookings easier, as well as a new retail store in Old Town Mankato.
The company's most popular route along a nine-mile stretch of the Blue Earth River features a combination of waterfalls, rapids and natural springs. In addition to the Minnesota River, owner Dain Fisher said he plans to hold more events, beach parties and corporate team-building events on nearby lakes and ponds. , including the opportunity for eco-tours on Nicollet County's Swan Lake, the largest prairie pothole wetland. in North America.
"We're going to try to make a big push starting this year for these corporate team-building events," Fisher said. "Over the past two years, I think entire teams within companies have been quite isolated from each other. We are ready to take them outside and build relationships through experiencing nature. is probably our number one goal – to start trying to connect people with other people in nature.
In early May, Bent River Outfitters moved one block from its previous location at 606 N. Riverfront Drive to its new, larger location in the Hugo Building in the Old Town neighborhood of Mankato.
"Lakota Made, a growing indigenous wellness store, was packed, so we offered our space for them to grow," Fisher said. "We went back to our roots where we started in the Hugo Building at 530 N. Riverfront Drive. We are removing the entire lower level of this building – 5,000 square feet – along with the outfitting and retail business from this location.
Bent River held a soft opening a week after their move in May, and Fisher said the retail store was expanding significantly to include a one-stop shop offering everything one would need for camping, hiking, fishing and other outdoor adventures.
"I think what's going to differentiate us is that we get things that you literally can't get here unless you drive two hours north," he said. "We are thrilled with the feedback we are getting from people who have been waiting 20 years for their camping gear without having to travel to the cities. We are right here.
General Manager Ray Satnik said their niche is carrying high-quality products that you can't find anywhere else in Mankato, or even Minnesota. These companies range from Free Fly, a Montana-based company that makes bamboo and sun gear designed to be on the water, to Vasque, a company that makes hiking boots and shoes.
Their inventory also includes Smith sunglasses, kayaks from companies like Wilderness Systems and Dagger Kayaks, and Colorado-based Badfish paddleboards. Other products include camping gear like tents and sleeping bags, cooking utensils, stoves, paddles, water purification kits and backpacks.
"It's about carrying the highest quality gear possible and providing that full gear service to people, whether they're going to the boundary waters for a week and a half or if they're going to the park of state at 20 minutes," Satnik said. It really tries to accommodate anyone who wants to hang out, whether you're a beginner or advanced.
Satnik said they are getting a lot of new products this summer and their newly revamped website (bentriveroutfitters.com) will feature products for online ordering and shipping. Customers will also be able to plan trips and outdoor events through the new website.
"The most important thing is just to make everyone in the community aware that we offer more than kayak rentals and guided tours," he said. "We have everything you need and lots of cool amenities you won't find anywhere else in town."
Fisher said the location is more than just a store and outfitter, but a community space. A new venture that Fisher co-owns is Alpine Bistro – located upstairs from Bent River Outfitter in the Hubbard Building which opened earlier this year.
"These are fresh, locally sourced, health-focused soups, salads and sandwiches," Fisher said. "We have teamed up with French master pastry chef James Brezina. Kristi Schuck and James run Alpine Bistro. There is a stage that offers live acoustic music every second Saturday from 11 a.m. to 1 p.m.
As they continue to expand, Fisher said they want to hear from the public about what they would like to see offered at the expanded outfitter and retail store.
"If there's a way to understand what people are looking for, I think we could implement it," he said.