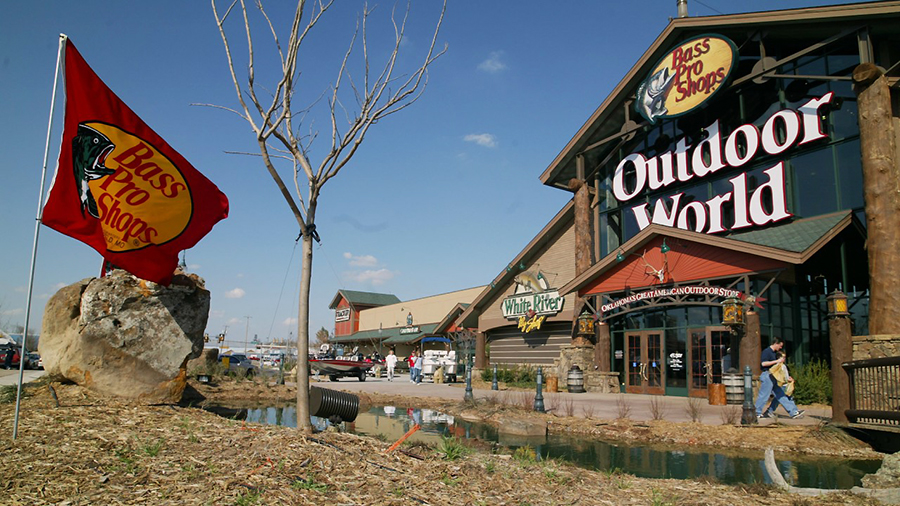 Bass Pro Plan Store for Grand Prairie, TX
Bass Pro Shops has announced plans to open a store in Grand Prairie, TX, serving the southern portion of the Dallas metro area. The 100,000 square foot store, which is expected to open in the spring of 2024, will be the outdoor retailer's fifth location in the region and 15th in Texas.
"We're so excited to open another location in the great state of Texas, where we've gotten to know some incredibly passionate sportsmen and women who love the outdoors as much as we do," said Bass Pro Shops founder, Johnny Morris. "We are excited to expand our ability to serve these customers while showcasing our iconic outdoor brands including Bass Pro Shops, Cabela's, Tracker Boats and ATVs."
The store is expected to hire more than 100 employees.
Beyond fishing and hunting, the store will sell hiking, backpacking, wildlife viewing, camping, and other outdoor gear. Like all Bass Pro Shops, the store will include local imagery to reinforce the outdoors theme. It will also include a large aquarium and aquatic features filled with native fish, local antiques and artifacts, trophy fish and wildlife mounts, and murals depicting the local landscape.
Conservation plays an important role in the store's mission. The new location will accommodate to connect new audiences to the outdoors, including fishing demonstrations. The retailer said more than 100,000 kids caught fish at Bass Pro Shops events last year. The store will also support local conservation efforts that protect wildlife and habitat.
Bass Pro Shops, based in Springfield, MO, celebrates its 50th anniversary this year. It has 160 stores in North America under its Bass Pro and Cabela banners.
Photo courtesy of Bass Pro