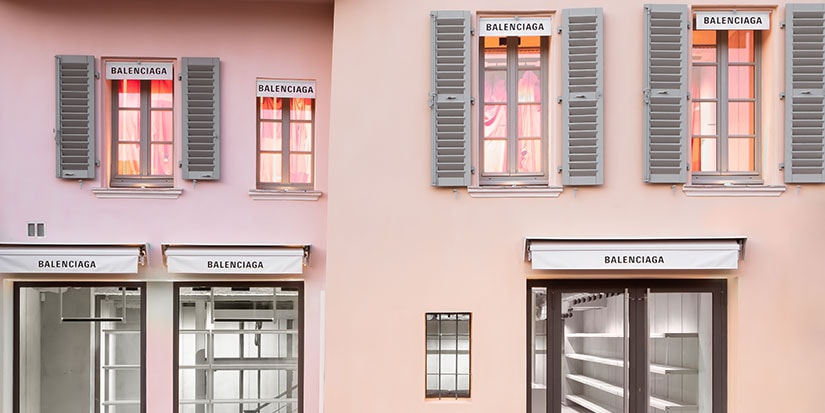 Balenciaga opens a new store in Saint-Tropez
Balenciaga has found a new home in France, as its first store in the Saint-Tropez region opened this month.
Developed with a stripped-down interior inspired by the brand's "Raw Architecture" concept first introduced in 2021, the new store is designed with the site's existing structures in mind, leaving concrete surfaces intentionally raw and beams exposed. As a result, the new store's design requires little to no virgin materials, which only adds to its sustainability credentials.
Balenciaga Saint-Tropez blends seamlessly into its French surroundings, developed with a warm-colored stucco exterior and white awnings. The storefront's shuttered windows are kept intact from the previous building, save for a few logo marks and a glass entrance. The new store also features a large curtain made from recycled Balenciaga t-shirts, created by Mexican artist Pia Camil. The brightly colored curtain aims to juxtapose the store's industrial interior, creating the perfect blend of old and new.
The deconstructed space offers women's and men's ready-to-wear, as well as shoes, bags and accessories. Adding to the brand's minimal aesthetic, the store features deliberately damaged concrete walls, floors and gray velvet curtains. Continuing the repurposing theme, the store offers a range of understated seating, trimmed in distressed black leather.
Check out the new Balenciaga boutique above and while you're there, check out the new Parisian pop-up at Peachy Den.