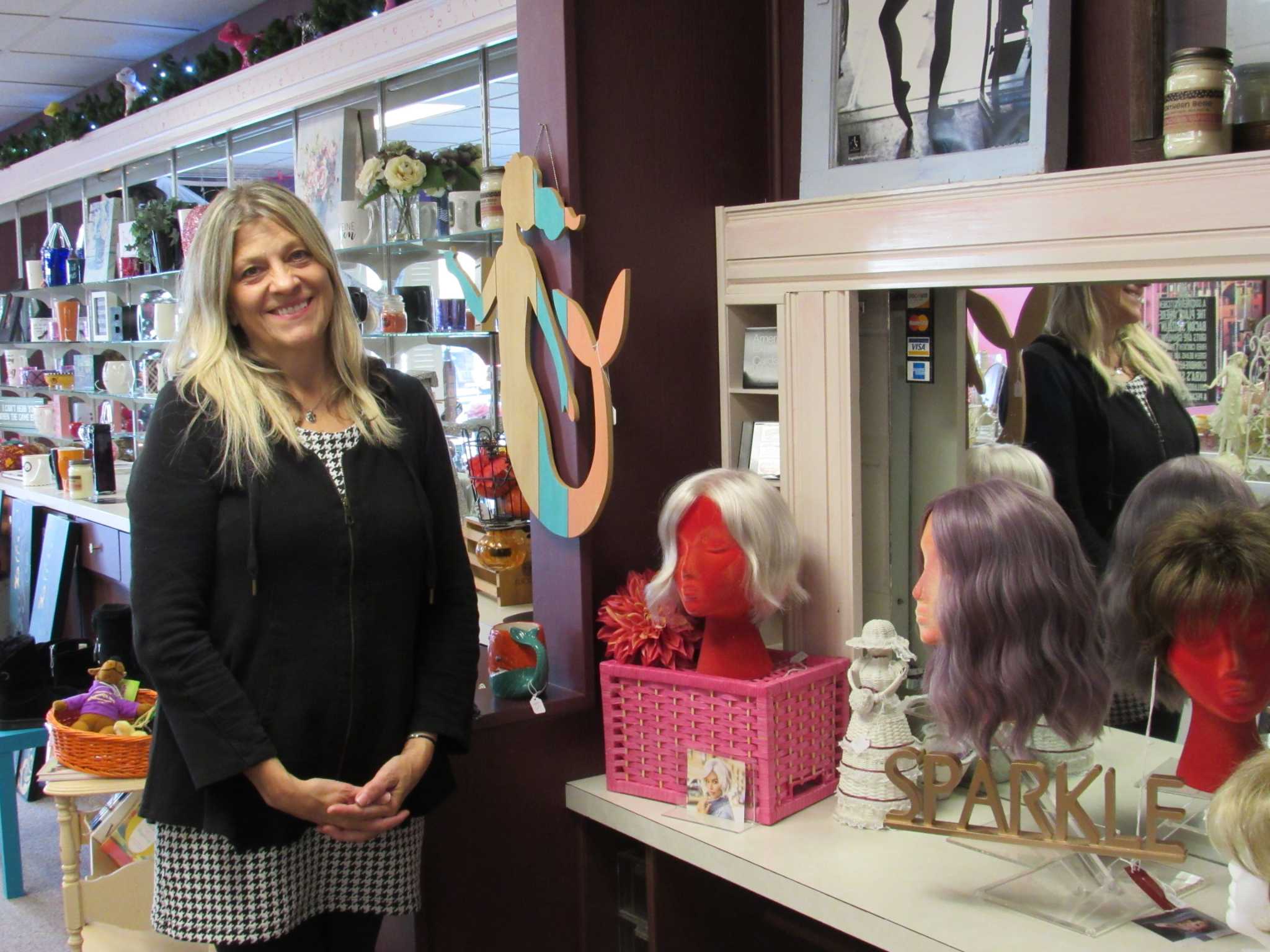 A unique Midland store with an optimistic owner
Opening a new business in the midst of a pandemic can present a unique challenge, but the Northern Belle Resale Boutique is a unique store with an upbeat owner. The boutique, owned and operated by Debrina Dexter, will celebrate its first anniversary next week.
Dexter opened Northern Belle on November 2, 2020. She took over the space from Rita Tyrrell who owned Merle Norman Cosmetics and Wigs. Although Northern Belle continued to sell reused items, from clothing and books to home decor and drinks, the store also continues to sell wigs; the store is the only place in Midland that supplies wigs.